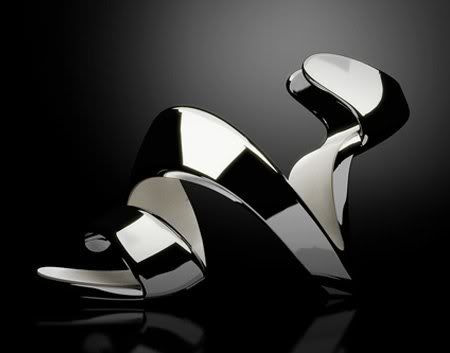 Meet the Mojito shoe. It had quite a long journey from conception to production, but it's finally going to be available to purchase.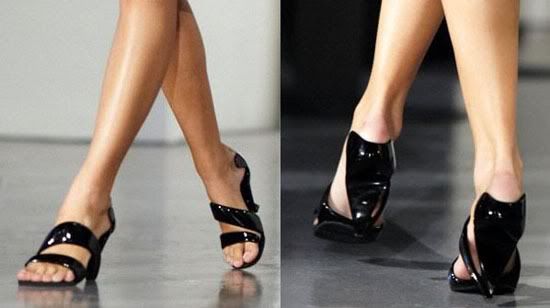 The Mojito shoe is the creation of architect Julian Hakes. He says the design happened by accident when he was trying to figure out what parts of the shoe are needed to support and protect the foot. By wrapping tracing paper around his own foot and exploring different design options, he realized that a shoe really only needs to support the heel and the ball of the foot. Everything else is extra. And so the original mojito shoe was born, an ingenious design made from a single strip that wraps around the foot, named because the prototype resembled the spiral curl of lime found in a mojito cocktail (If you haven't had one of those, I enthusiastically recommend it.)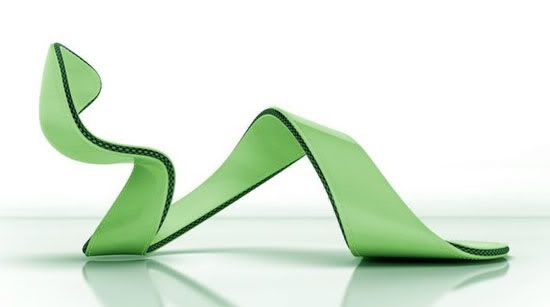 The original Mojito shoe prototype, shown above, was possible because of the materials it was made from: carbon fiber laminated with rubber on the floor side and leather on the side that touches the foot. The carbon fiber gives it both the strength to support a person's weight, and the springiness necessary for movement. Here is the view from above…
The response to the design was very enthusiastic, and Mr Hakes was besieged with requests to put the shoe into production. Fortunately, he bowed to pressure and spent the next year or so developing the shoe for production. The design was tweaked a bit; the elegant simplicity of the original has been turned into an exuberant brush stroke of a shoe.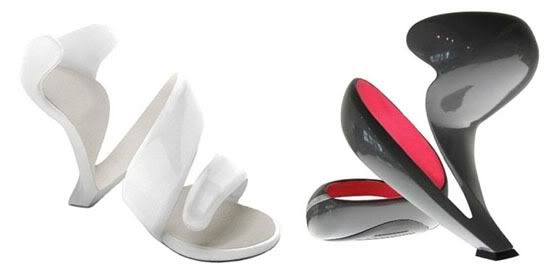 Mr Hakes has upped the appeal even further by making the shoe available in a wide variety of luscious colors. Here is just a small selection:


UPDATE August 2012: The mojito shoes are now available to buy – check out the details
here
.
Please support independent shoe designers…and architects who design shoes!
All images used with kind permission of Julian Hakes and the Hakes Shoe Team.